Xchange Engines

The fast and economical alternative.
From construction machines, pumps, vehicles, underground mining equipment, power units in ships to the agricultural sector: DEUTZ Xchange engines are available for each machine age and all engine types of the past 45 years.
More than 150 years of experience in engine construction
Worldwide authorized DEUTZ service network
Disassembly, cleaning, parts testing and replacement, assembly and inspection are all performed according to DEUTZ specifications
All engines are brought up to the latest technical stage of development
Warranty equivalent to new DEUTZ products
No hidden costs, easy-to-track investments over the entire service life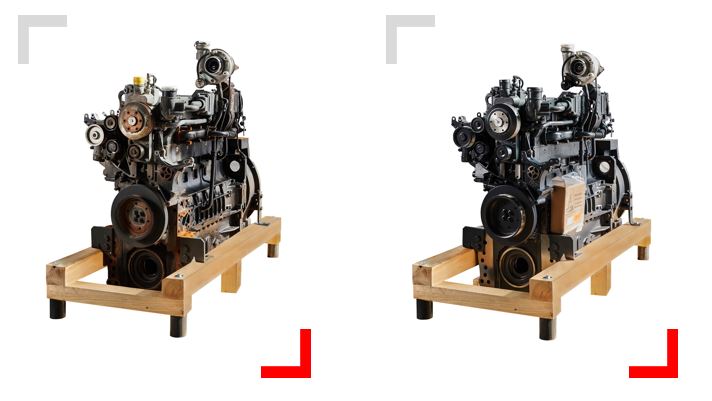 ---
DEUTZ Xchange Reman Process
With our DEUTZ Xchange reconditioning process you will receive a DEUTZ Xchange engine with the highest quality standards. Here you can gain an insight into the individual process steps that guarantee a product that is manufactured with and according to the latest technical know-how on state-of-the-art machines.
---