SUSTAINABLE MANAGEMENT
REPAIRING INSTEAD OF BUYING NEW: XCHANGE PARTS SAVE ENVIRONMENT AND RESOURCES.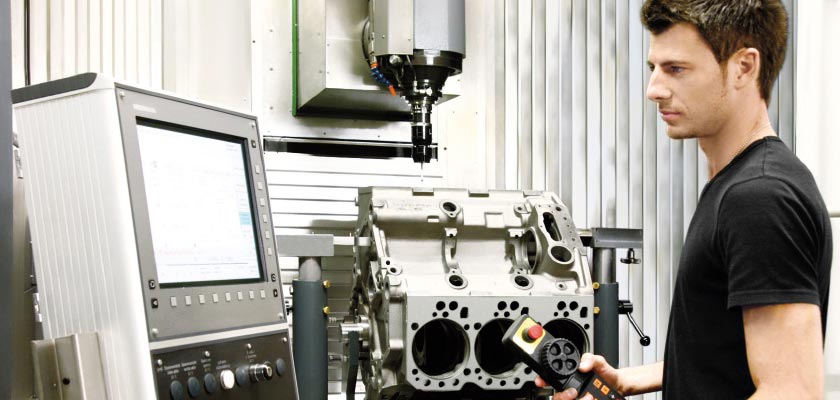 DEUTZ-refurbished Xchange parts and engines are an economical alternative to new purchases. The systematic reconditioning of old parts makes it possible to pass on significant cost savings to the customer – up to 30 percent price reduction compared to a new product. No compromises are made in terms of quality, DEUTZ Xchange products are functional, as good as new, and offer the same warranty as the new product. All wear parts are replaced by new parts and flawless functionality is ensured by a complete quality control system. A particularly positive side-effect of the refurbishment is the fact that every component is upgraded to the latest technical standards. Therefore, customers benefit from the continuous development and improvement of the products.
HIGH RESOURCE EFFICIENCY
Recycling components comes with clear benefits – not just for individual consumers, but also from a macroeconomic and ecological perspective. A recent study by the EU Commission of the ERN (European Remanufacturing Network), titled the "Remanufacturing Market Study", puts the total annual savings from refurbished products in Europe at 2.3 million metric tons of material and 8.3 million metric tons of CO2. The latter corresponds to the annual CO2 emissions of all cars in Belgium. DEUTZ's main sector "Heavy Duty & Off Road Equipment" accounts for an impressive 855,000 metric tons of material and a disproportionately high 3.5 million metric tons of CO2 savings. The figures derived from a recent analysis by the VDI Center for Resource Efficiency also speak for themselves. The analysis of various components of a diesel engine – from the starter to the complete engine – revealed a saving of emissions and material of up to 90 percent and a reduction in energy consumption of up to 56 percent compared to new production.