With Torqeedo, DEUTZ sets course for commercial shipping
MAJOR CITIES AROUND THE WORLD ARE FACED WITH THE CHALLENGE OF KEEPING THE AIR AS EMISSION-FREE AS POSSIBLE – ON LAND AS WELL AS ON WATERWAYS. THIS ARTICLE EXPLAINS HOW THE DEUTZ SUBSIDIARY TORQEEDO SUPPORTS THEM IN THIS ENDEAVOR.

A boat trip on the Rideau Canal is one of the highlights of a visit to the Canadian capital Ottawa. Anyone who climbs on board the Queen Elizabeth is also making their sightseeing trip particularly environmentally friendly. The 98-passenger ferry is powered by an emission-neutral electric motor from DEUTZ subsidiary Torqeedo. Passenger transport on the Mar Menor, a saltwater lagoon in the Spanish region of Murcia, is also emission-free. The 18 m-long ferry Ecocat is 100 percent fueled with solar energy. The drive consists of two Torqeedo Deep Blue electric motors; an additional combustion engine is superfluous.
Emission-Free Waterways
Fleet operators and authorities around the world are increasingly relying on environmentally friendly technologies to reduce exhaust gases and therefore air and water pollution. Excursion boats and ferries are a particularly interesting market for suppliers of electric drives. The ships travel manageable distances and can recharge their batteries at any time.
Customers on Board
A recent customer event gave DEUTZ the ideal opportunity to demonstrate its competence in the field of electric drives. Under the motto Green Solutions, DEUTZ presented two electrically-powered boats together with its distribution partner DPS Power. The event took place during the Dutch national holiday Koningsdad (King's Day) on April 27, 2019 in Amsterdam. Both boats were equipped with powerful Deep Blue systems from Torqeedo. At the beginning of May (2019), the Electric Days on Lake Starnberg also focused on the wide range of electromobility on water. Journalists, customers and partners from all over the world were invited. "The emission requirements for roads will also apply to rivers, canals and lakes soon," says Christoph Ballin, CEO and co-founder of Torqeedo. "That's why we will also experience a boom in electromobility in the ship segment."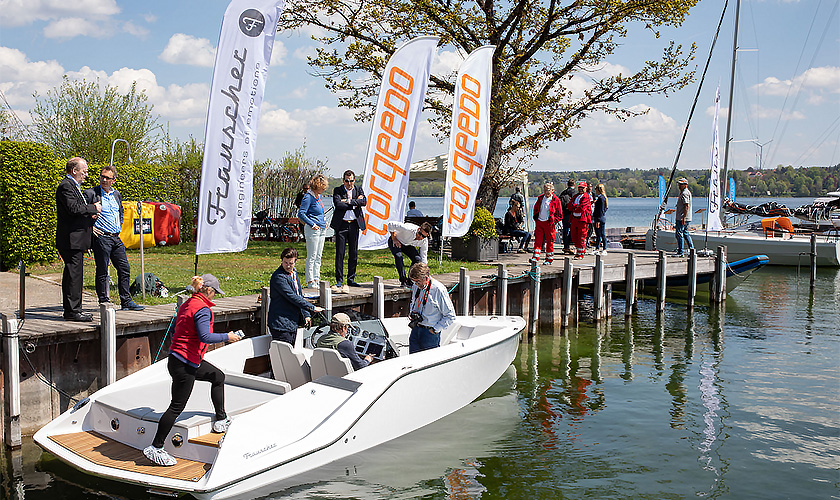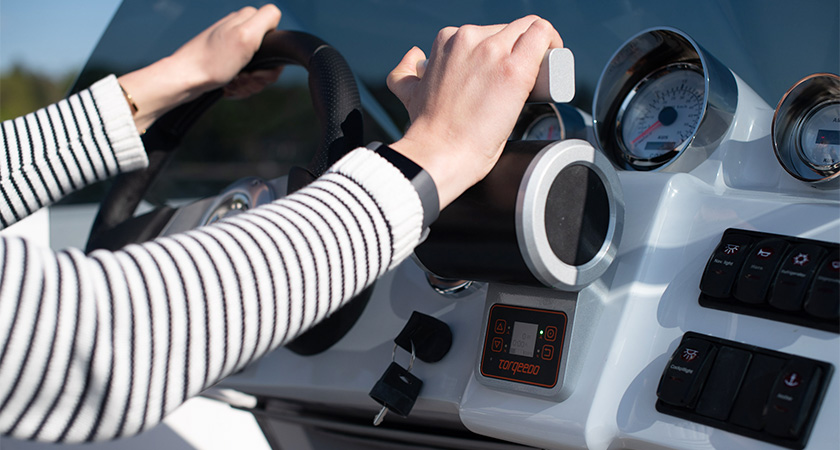 Torqeedo at a Glance
Founded in 2005, DEUTZ subsidiary Torqeedo is now active in more than 50 countries and has so far sold more than 80,000 systems with an output of up to 100 kW. With a portfolio of 120 patents, the company is considered a technology leader and, with 200 employees, it is the largest company in the field of marine electromobility. Torqeedo has been part of the DEUTZ Group since 2017.